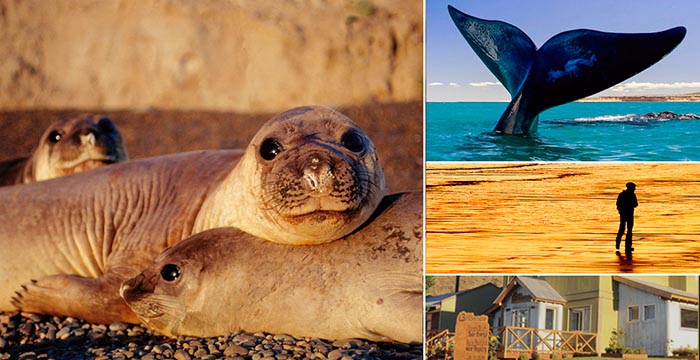 In a conscious effort to minimize environmental impact we use solar energy and water recycling technologies. Solar panels assist in the hotel's heating system and for hot water.
Eco Lodge concept
. Undoubtedly the best facilities and service of
Puerto Piramides
. We
offer special rates
for groups and for
3 or more nights
stays.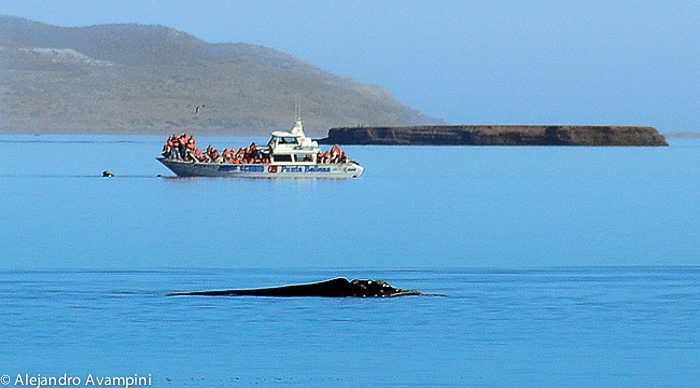 Thanks to humanities slow acquisition of environmental consciousness and after having nearly reached extinction, the Southern Right Whale is on the road to sustainable recovery. With this in mind, their future is still quite fragile and their long term survival is in our hands. The exponential increase and popularity of ecotourism in the region, such as whale watching, offers hope to this species in danger of extinction. Commercially on the rise since the 1970s, whale watching has created conflicts of interest amongst different countries, though little by little whales are ceasing to be pursued as an industrial resource and moving back into a place of respect, where they belong.
Gratefully thank to the
Green Project
, for the
promotion
that they dedicated , whose priority is to maintain the balance between
nature
and the
tourists
who want to enjoy it.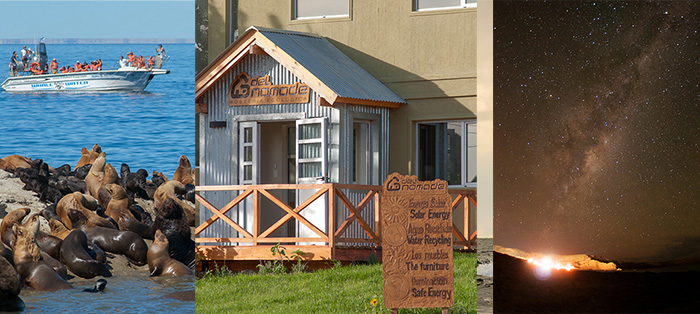 If you decide to come and visit
Valdes Peninsula
in
Argentine Patagonia
you can e-mail for inquiries and reservations to
delnomade@ecohosteria.com.ar
and note that we made the reservations for
whale watching
tours, other adventure activities and
rental cars
,without extra charge.