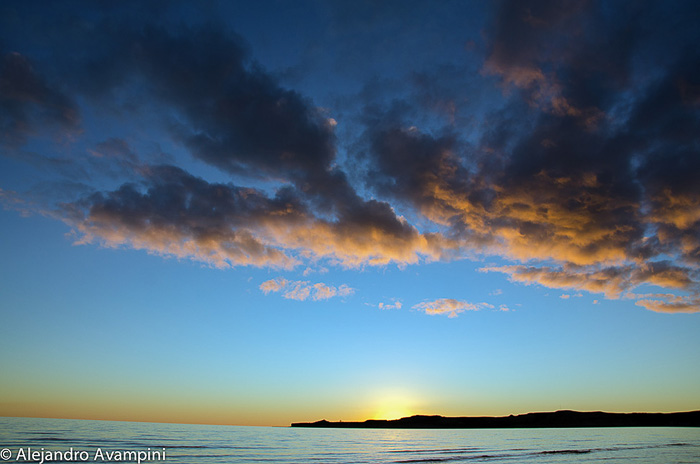 The
Valdes Peninsula
is an unusually shaped outcropping of land that extends out from the continent connected by a narrow isthmus. Located in the province of Chubut, along the Atlantic coast of Patagonia, the peninsula has close to 6.625 square kilometers. The region harbors several species of maritime animals, among them are the Southern Right Whale, Dusky Dolphins, Orcas, Magellanic Penguin colonies, Sea Lions and Southern Elephant Seals. While this is a State Nature Reserve and UNESCO World Heritage site it is NOT an untouchable, entirely protected park.
Del Nomade Eco Friendly Hotel
We will gladly answer your question
😀

+54 92804635649

Several commercial activities exist throughout the peninsula, the primary of which being sheep herding and the wool industry, actively carried out by the 56 private Estancias or Ranches since the early 1900s.
For many travelers around the world, a visit to Valdes Peninsula, a unique and truly amazing place of unequalled nature, means reaching ones goal. Observing whales in their natural environment is a privilege that occurs daily in the peninsula, and is just one of the many incredible species that spend time here. An almost unexplainable maritime wildlife sanctuary, dozens of whales are born along the coast of Peninsula Valdes each Southern Fall and can be observed daily from the beach.
Valdes Peninsula
is located along the South Atlantic coast and is one of the most emblematic landscapes of coastal
Patagonia
, with the addition of an extraordinary and diverse collection terrestrial wildlife. Choiques (Darwin's Rhea), Guanacos, Maras, Grey Fox, Patagonian Skunks and many others share space in this World Heritage site, where hunting is strictly prohibited and conservation and protection is par for the course for all of the local species.
The tiny town of
Puerto Piramides
, the only town in
Valdes Peninsula
, with a population of around 500 is the only port authorized for
whale watching tours
in the entire peninsula. Here travelers will find several small restaurants and
Del Nomade Eco Hotel
, the
first eco-friendly hotel applying reusable energy in Argentina
and the first to win the
Green-Hotels of Argentina competition.
Del Nomade Eco Friendly Hotel
We will gladly answer your question
😀

+54 92804635649