Valdes Peninsula
geography is mostly described by high cliffs, extended sedimentary platforms, sandy and pebble beaches. Small bays and many small barren islands complete our coast scene. All this area has a great geological value, thats why
Valdes Peninsula
was declared Mankind Heritage to be protected, preserved y valued.
The protected area
Punta Pirámides
has 132 hectares surface and was created on February 1974. It is plenty of small cliffs, and between them small pebble beaches, the ground has arenaceous, argillaceous and fossil elements.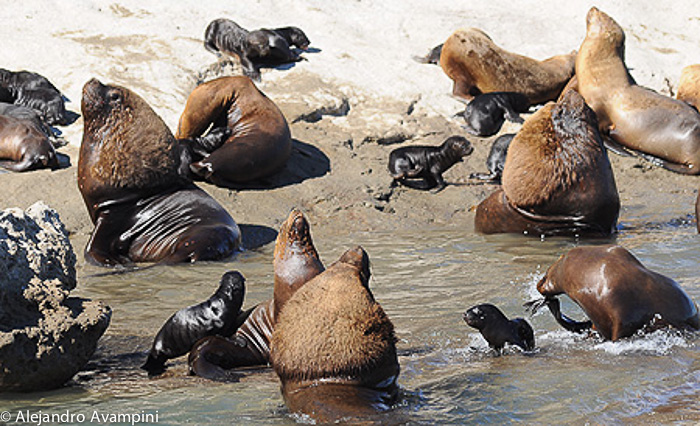 During the summer season at
Punta Piramide
it is not just an expansive maternity scene but more so one of the largest reproductive
sea lion colonies
in the
Valdes Peninsula
. The density of
sea lions
here is obvious, where as many as 3,000 individuals can be observed each season.
whale watching season
.The sunsets enjoyed from
Punta Pirámide
are all unforgettable, and it is one of the few places in
Argentina
we you can see how the sun hides behind the sea.
Feel free to contact us to receive our promotional rates in
Del Nómade Eco Hotel Puerto Piramides
. We know
Valdes Peninsula
, the places, the activities cause we live here!. Our e mail is
delnomade@ecohosteria.com.ar
, we will be glad to answer all you doubts! You can use our
Booking On Line